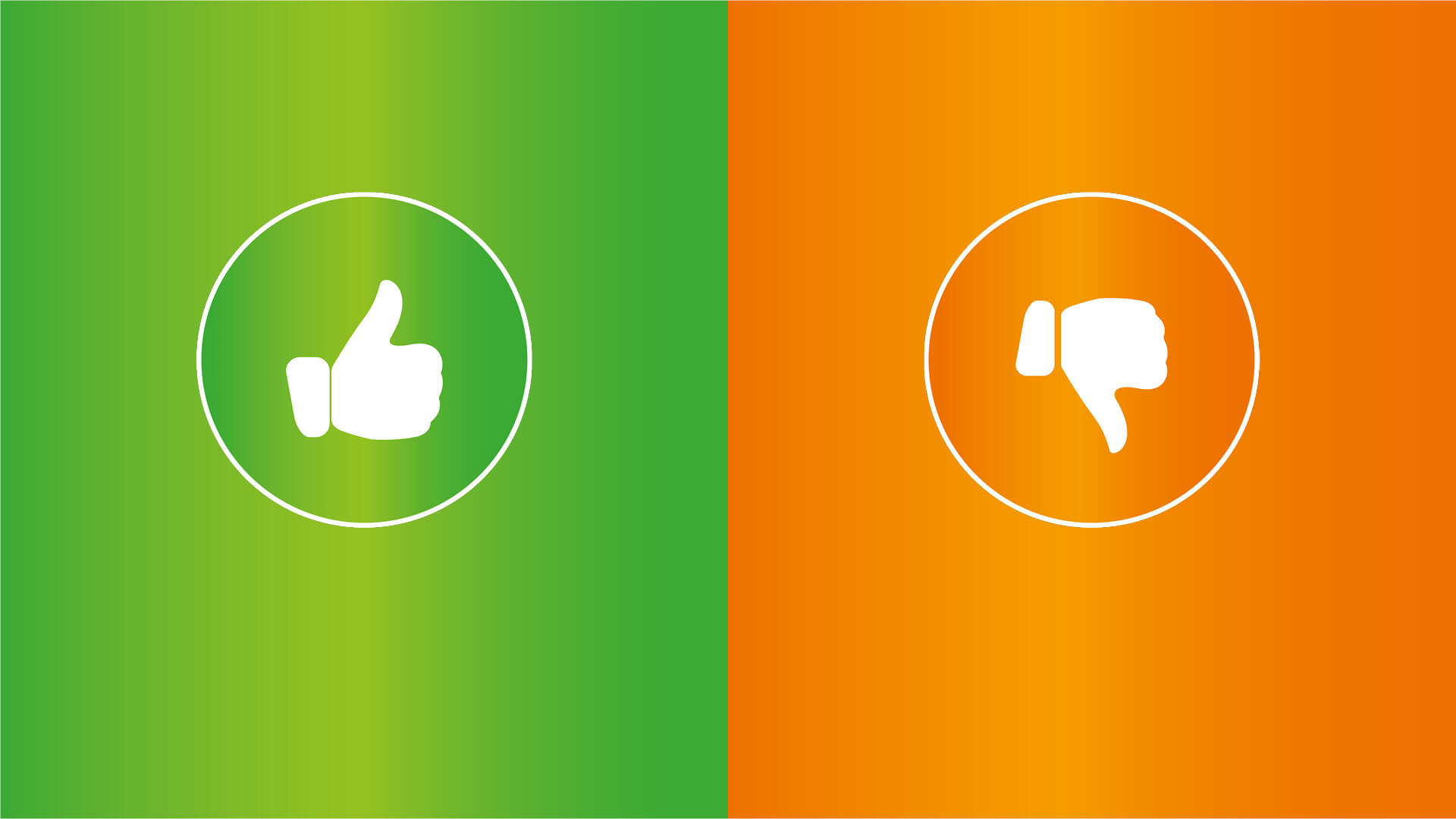 By now we know that good UX is crucial to win the hearts of the users. But how do you go about achieving that? Future Report asked
 the Schibsted UX team to share their best advice to reach success.
VALERIE COULTON
Title: UX Program Manager
Years in Schibsted: 5
I'm inspired by: Interfaces that work well and provide something beyond pure functionality.
Share your work all the time, with a wide range of people.
Stay on top of what others are doing, inside and outside of your sector.
Practice empathy for internal users, leaders and stakeholders.
Don't let design critiques happen in an ad hoc way; structure the process for relevance and positive evolution of both design and designers.
Don't take your product design too far before checking that underlying assumptions are backed up with evidence.
Don't assume that leaders outside of UX don't appreciate the huge impact you can have on the product from strategy to shipping. They may simply not realize what you can offer to each stage.
---
THOMAS DJUPSJÖ
Title: UX Designer at Tori.fi
Years in Schibsted: < 2
I'm inspired by: working closely within a highly competent team with a common goal and target.
Short answer: The people I work with

Iterate, iterate, iterate. You seldom get things right the first time. Don't be afraid of trying out new things and putting work aside.
Benchmark and take a step back, look at stuff happening around you.
Listen to and observe users, develop features that they use, not what they want.
Don't assume anything. Base your facts on user research, experimentation and iteration of new concepts.
UX is always a balance between different areas (e.g. sales, user needs and trends). You can't satisfy everyone, make compromises.
Don't underestimate or shoot down anyone's ideas before you have evidence or proof that something doesn't work.
---
AXEL HAUGAN
Title: Head of UX, Next Gen Publishing
Years in Schibsted: 4
I'm inspired by: Pop culture and people who have an infectious passion in any trade or field.

 Start: Get all of the ideas out of people's heads immediately. They are pure gold for triggering other ideas within the team.
Expose: Show everything to as many people you can find or have time for. This will add perspective and tell you if you're on to something, or not.
Launch: It will not be anywhere near as you wanted it. But it will be exposed to users. They will tell you what to fix first.
 Don't overthink: Everything can't be solved in your head. Almost any form of visual output will help get an idea to the next level.
Don't reinvent the wheel: It's possible you don't need to re-think the sign in-metaphor for every project. Good artists copy, great artists steal.
Don't play it safe: No great idea, no next level thinking, no revolutionary product came from being comfortable.
---
KAIJA OMMUNDSEN
Title: Head of UX FINN
Years in Schibsted: 11
I'm inspired by: Coaches that bring the best out of a team and make the most out of people. Go Iceland football team!

Iterate between the big picture and details. Understanding of the solution as a whole is established by reference to the parts and understanding of each part by reference to the whole.
Import good solutions from other settings to your context. Key learnings and concepts from other areas like sports, gaming or music can be very useful.
Use the creativity around you. Be precise about the problem you want to solve, for whom and the feelings you want to achieve.
Don't stay in one perspective too long. People do not use one page at a time. They are on a journey.
Don't limit your thinking within the box and copy the market leaders within your category. If you do, you will never be in front of the game.
Don't be in love with your solution. There is always a better solution out there. Only the problem will stay the same.
---
PAULA MARIANI
Title: Head of UX @ Schibsted Spain
Years in Schibsted: < 1 year
I am inspired by: Users actually using our products in real life situations.

 Draw as much as you can! Paper prototypes are easy to make, cheap, and even therapeutic. They allow you to learn from users in a fast and effective way.
Spend a lot of time together. Team members need to enjoy what they do. Generate spaces of freedom that are conductive to creativity.
 Iterate. It's not about you, it's about what works best for the users and the business.
Don't focus on quantitative data alone. Qualitative data is also important.
Don't work in isolation. Everyone is responsible for a great user experience.
Don't forget the "wow" factor. Being feature driven is so last year!
---
KRISTEL COVER
Title: UX Manager at Segundamano México
Years in Schibsted: 1.5 years
I'm inspired by: Fun and happiness, I believe that all products that we use should be a bit fun.

Map your journeys and not just your flows, think of moments within your users' life and what they feel or think while using your product.
Learn excel and interviewing techniques, as a UXer, you'll seldom need just one of them.
Be a great PR person within your work environment. Your product will rarely depend only on your touch points, it will always need coherence across the silos.
Don't let your ego take the wheel on your decisions, stake-holders and angry users are wise sources for sucess.
Don't make decisions until you've seen both the numbers and the comments. Mix and match and draw good insights.
Don't let anyone on your team avoid taking part of the research, it's the backbone of their comprehension of the goal and the path.
---
BENGT HAMMARI
Title: Head of UX & Design, Schibsted Publishing Sweden
Years in Schibsted: 10
I'm inspired by: products and services that disrupt markets, and change the landscape, by finding new ways to meet users' and customers' needs.

Solve user problems and needs. Focus on outcome and impact, not output and building the next "trending" feature.
Be insights-driven, not just data-driven. Data will tell you what users do, not why.
Release early and often. Get early customer validation instead of late, releasing a featured-packed product with unknown user value.
Don´t assume that the users are like you. It´s not very likely that the user you are designing for have the same needs and behavior as you.
Don´t just design what users tell you they want. Figure out why they want it first.
---
MELANIE YENCKEN
Title: Head of UX, New Marketplace
Years in Schibsted: 1
I'm inspired by: Lean product development in small, cross functional teams.

Make decision based on behavior not opinion – look at what your users do, not what they say they will do.
Focus on delivering an outcome not only output –  e.g. more searches performed instead of releasing a search feature.
Explore and iterate – constantly push the mentality of revisiting things and evolving them.
Don't think of yourself as the 'user' – try to always check your idea with actual users and get out of the building to validate it.
Don't underestimate the power of a true delighter in your application – this makes or breaks experiences.
Don't assume UX is only the responsibility of the design team – it's everyone's responsibility in the business to help define our UX.
---
DAVID SNOW
Title: Head of UX, Schibsted Media Platform
Years in Schibsted: <1 year
I'm inspired by: How open, social tools have enabled people without any technical skills or training to create really useful stuff.

Take time to bring people around you up to speed on all research and thinking behind your work. They can't really contribute unless they are on equal footing.
Every second week, watch your customers use your products. There is no faster way to rid ourselves of overconfidence than to see customers struggle with a feature that is 'completely obvious'.
Invite someone from customer service at the earliest stages of your design process. They will tell you in detail who our customers are, how we've failed them before, and how we can avoid making those mistakes again.
Don't be too proud of your own ideas, be proud of making sure the best solutions get to our customers.
Don't think of yourself as just empathizing with customers, think of yourself as demonstrating the power of empathizing with customers. You've done your job when team members that don't even get close to touching the user experience passionately argue for customers.
Don't get too attached to any tool, methodology, process or approach. There is no silver bullet. (The real skill comes from seeing when each one is called for, and why.)
---
FILIPPO MACULAN
Title: Head of UX, Subito
Years in Schibsted: 4
I am inspired by: Services that know and foresee my needs, which I already know I am able to use.

Subtract instead of adding, try to get to the essence out of the project. Verify your findings and, before adding anything, think if you can reach the same result by modulating what you have.
If the unexpected marries experience to culture, great ideas can arise. Chance is necessary because it is outside of logic. With logic you can test things that already exist, with intuition, combined with play, there is a different approach.
Communicate and share without thinking about it. A person is valuable for what he or she offers to the collective and not for what he or she takes from it.
The final project is not everything. Focus on the path you are taking with your team to reach your goals.
Don't tell people you are collaborating with WHAT to do, but rather explain HOW they could do it.  Always put new contents on the table.
Don't wait for the "official release" to show your product to your audience. Go to the streets and present your idea to people to observe their reactions. You don't know your users until you face them.
---
LASSE KLEIN
Title: Head of UX, Payment & Identity
Years in Schibsted: 3
I'm inspired by: The maker movement, tinkerers and geeks.

Design with a vision. You can't test your way to a good product, but you can test and adjust a good design once you have it. The dialectic pendulum has swung from the old thesis of designers working from their own mind to an antithesis of UX-ers iterating their way up from user feedback. Can we arrive at a synthesis of a user- and design driven process?
Reason from first principles, the Elon Musk way: "Boil things down to the most fundamental truths and say, 'What are we sure is true'… and then reason up from there".
Make functional prototypes early. Iterating on a thin but fully functional shell makes externalizing and early testing possible without investing in expensive backend development.
Don't lose sight of the user and the product. It's easy to get caught up in the internal workings of a large company, and spend too much time on things that will never make it to the product, or forget that we're also solving business goals.
Don't stop at the minimum viable product. Lean development is great, just don't leave MVP out there – keep on iterating until you have a delightful product.
Don't spend time testing best practices. Some things can be taken for granted to free up time for innovation.
---
ANGELA LAREQUI
Title: UX Manager, Marketplace Components
Years in Schibsted: > 1 year
I'm inspired by: Having the chance to build products for the future.

Get excited, fall in love with your product but always put the user first. Enjoy but stop and get back to the user and, even when it hurts. Design the product for them not for you.
Create unique solutions to solve users problems. Look for inspiration beyond the main trends and out of your discipline. Inspiration is great but don't let it hide your unique way of creating products.
Be practical, be intelligent and take advantage of what others are doing well. Use tools, methods, resources, visual material that will help you minimize the process without compromising the uniqueness of your product.
Don't mimic. Mimicking others won't really bring any attention to what matters.
Don't assume, confirm your hypothesis with data and users.
Don't work isolated for too long.
Don't try to rush in your career progression and don't consider yourself senior enough. There is always something to learn.
---
KRISTIN VÅGBERG
Title: UX Manager at Blocket
Years in Schibsted: 2
I'm inspired by: Lean UX:  Fail fast, work together and get outside the building to challenge your assumptions.

Take time to investigate why you are doing a project. Decide on what will be the effect for your business and users, how you measure your success and which of your target groups will accomplish the desired effect. This will help steering your project and prioritizing along the way.
Fail early! Test your concepts as early as possible to know if you are right or not. More than 50 percent of design ideas do not move you in the right direction for your business metrics.
A great designer needs to be humble. Listen and include your team as much as possible in the design process. Hero designers belong to the era of waterfall processes – not for Lean UX.
I´ts tempting to start a project with making detailed design – but it will slow you down. Always start with rough concept sketches and iterate down to detailed, so that your discussions with your team and stakeholders have focus on the important things.
Don't think that design doesn't matter. A checkbox more or less in your check out can give your  + or – of millions of dollars depending on the size of your business.
Don't design without knowing your users. It is the user who makes your product successful. Make personas posters and communicate them in your organization so that everyone knows them.
---
AMBREEN SUBZWARI
Title: UX Research Lead for Rocket
Years in Schibsted:  < 2 years
I'm inspired by: What makes us all unique as user, how human diversity varies by culture, geographical location, environmental factors, languages and more.

Involve stakeholders in user test sessions. This will give them empathy and understanding of the way users interact with the product.
Record your test sessions. The recordings are a great source to help revisit anything you missed. Video clips also make an excellent resource to illustrate a particular insight or recommendation to your stakeholders.
Be prepared to invalidate your assumptions/hypotheses: One of the exciting things about research is when users actions and feedback is unexpected and goes against your pre-conceived assumption.
Don't leave user testing to too late. The earlier your product is put in front of users the more likely it will be aligned with end user needs and wants, potentially saving a lot of time and money in big design and technical changes.
Don't make decisions based on feedback from two or three test users, wait until you've tested the design with all users. Researchers are looking for trends in user behavior rather than individual anecdotes or insights.
Don't spend too much time on writing detailed reports for regular test cycles: As many of us move towards a more lean approach to UX, our deliverables also need to be presented in a lean way. Construct a template that allows you to quickly and efficiently capture the core findings.
---
CAROLIN KAIFEL
Title: UX Manager @ Car Vertical
Years in Schibsted: > 2
I am inspired by: Great products that solve the users need before he/she even realized the need.

Iteration is king – the product is never finished.
Test everything – nothing should be released without being tested with real users.
Usability trumps beauty.
Don't forget the context – users have different expectations on each operating system and device.
Don't get too influenced by your competitors – they are probably redesigning their whole product at the moment.
Don't forget to check the numbers – you need them for analysis and validation.