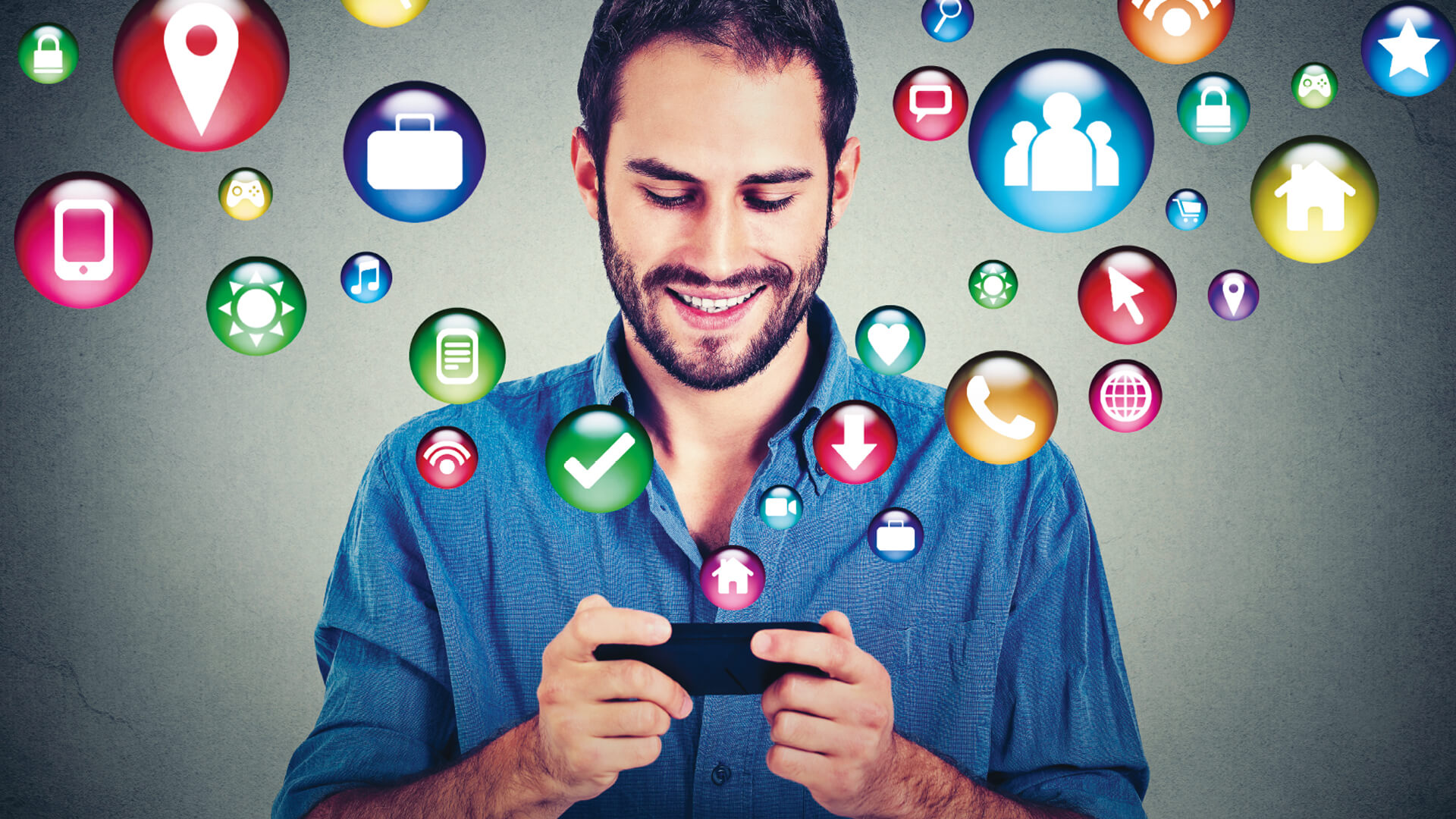 75 percent of new app users don't return. So stop looking only at downloads, CPI, visits or active users, there is really just one question to focus on – how do we keep our users engaged? Caroline Ragot is determined to act on app retention.
There are over two million apps in both the Google Play and the Apple App Store. On average we use between 25 and 30 apps a month. 87 percent of smartphone users use less than ten apps a day. Less than 25 percent of new users return the day after first use, which means more than 75 percent of users don't come back. It's pretty clear the big issue of apps is user retention. How do we keep our users engaged?
The same recipe
Mobile apps have already disrupted a few industries and it continues. Think about Instagram vs Flickr, Whatsapp vs SMS, or Waze vs Tomtom. We hardly use the second ones anymore and the first ones are now part of our daily life. Why? They are easier to use, they are more immediate, and  get what you need in the moment.
Deliveroo is another example. It's a food delivery app where you have a selection of premium restaurants' menus in the same place. No need to have cash on you to pay the delivery guy. No need to give your phone number and spell your street name until the person on the phone gets it right. And with a quick look at the app you get updates on your delivery. It is as if Deliveroo knew exactly which small painful issues you used to face when ordering food the old way.
With Mytaxi you don't need to look for a taxi stop, wait ages for a ride or pay with cash. Runtastic knows that the hardest thing about exercise is motivation, so the app tracks your progress, gives you rewards and companionship to boost your motivation day after day. If you think about it carefully, these apps have the same recipe for success. They use the same three ingredients, simplicity, context and real-time information to give us solutions to our little everyday problems.
This way they become part of our routine and make us change our daily behaviors. Routine is without any doubt the best friend of Retention!
UX, the secret weapon
Surprisingly, it is easy to make things complicated and hard to make them simple. This is why user experience design is so important when building an app. I consider UX as a secret weapon because it is still too often an undervalued discipline. It is all about listening to your users, again and again.
First you need to know if there is a real problem to solve. If your app doesn't solve a problem it will be hard to succeed. When you know what your users' pains are you can prototype a solution and then observe people using it. When you see people making mistakes and not using your app as you thought they would, you learn what you need to change. If your app isn't easy to use people will get frustrated and won't come back.
User experience is a mix of design and psychology. Psychology is key to understanding people if we want to modify their habits and behaviors. And disruptive apps are those that make you change your way of doing things.
You also need to know who is a valuable user for you. What do you need your users to do to make your business run? Any e-commerce app wants its users to place orders. It matters how many times they order and how much money they spend each time.
Marketing heating up
Then you need to figure out what your most valuable users do in the first seven to 15 days that the others don't. Get your data analysts to help you with cohorts and median analysis and discover what is your aha moment – the instant a user understands the value of your product. If they do so they will come back! Chamath Palihapitiya declared that Facebook aha moment was "seven friends in ten days". Next you get your product and marketing guys to work together and try to make users have their aha moment.
The bottom line
Stop looking only at downloads, CPI, visits, or MAUs, and start looking at Day-1, Day-7, and Day-30 retention rates. Retention rates are the only KPIs you should care about. If you get them right, the rest will follow!