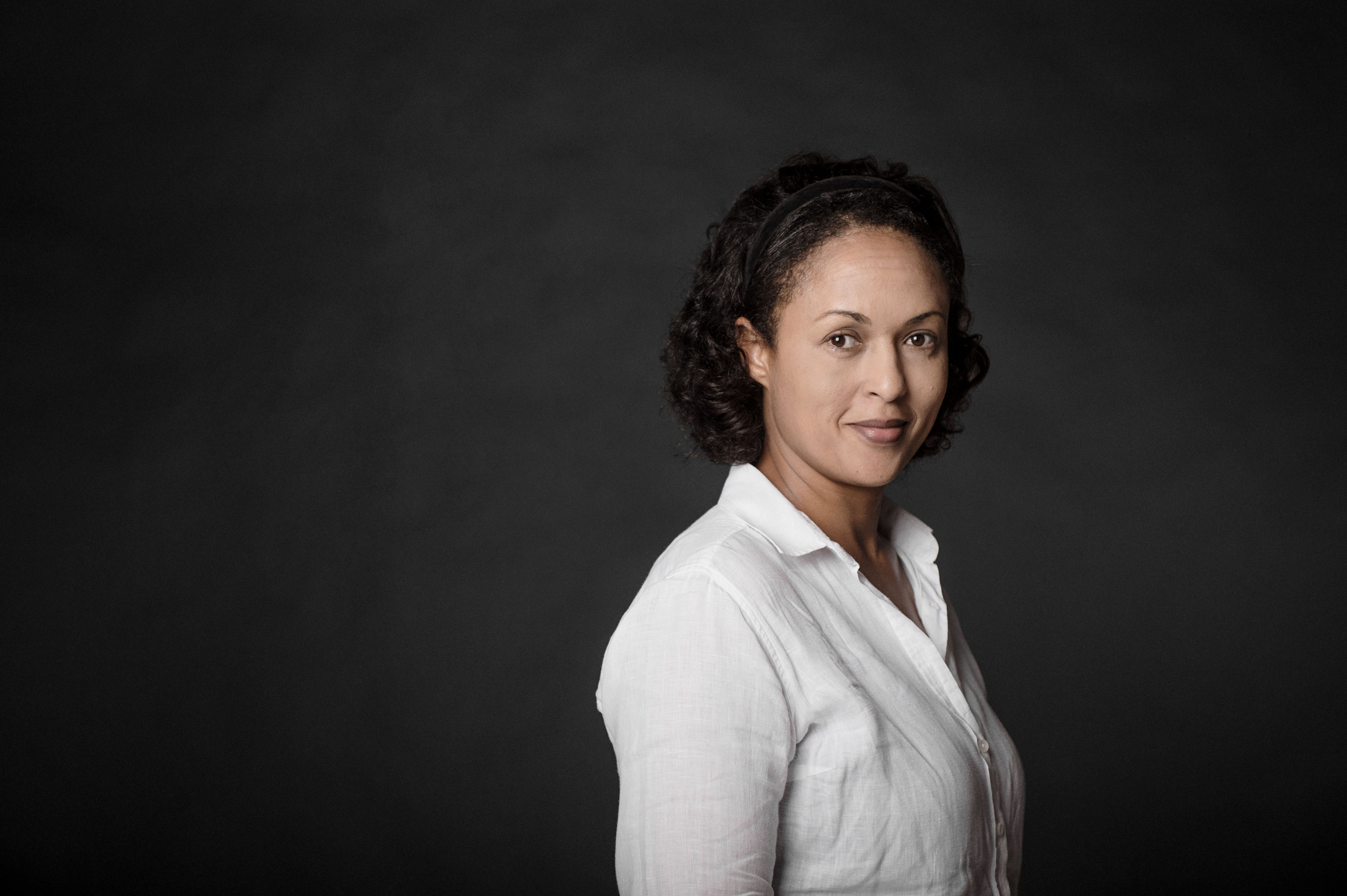 Schibsted has more than 7000 employees all over the world, working in different areas and exploring new fields. Meeting some of them, will give you a closer idea of what Schibsted is all about.
"My colleagues help me learn and grow"
When she arrived in early 2016 she started from scratch, building a team working with natural languages processing (NLP) and image recognition. Now they're part of realizing Schibsted as a tech-based company.
"It's been a great experience doing this from start, and I get to work with exceptionally talented colleagues, who gives me the opportunity to learn and grow," says Atelach Alemu Argaw.
The team builds state-of-the-art models and services, using data from users, and makes them available within Schibsted. "These reusable models, components and services can easily be plugged into various applications and relatively easily extended to new use cases and data."
NLP is an AI-based technology aiming to get computers to understand how humans speak, or write. Atelach's team has built a model for labeling the intent of a message. This means that you can understand when buyers at a marketplace are interested in an item that already has been sold, and assist the seller in answering them. When it comes to image processing the team has, for instance, made it possible to show similar items to buyers (turn the page to find out how it works).
"The really exciting thing will begin when we build models that combine text, images, meta data and user behavior. Then we will be able to improve the user experience, for example by making it easier to upload ads at our marketplaces."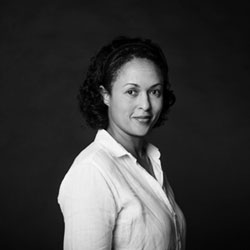 Name: Atelach Alemu Argaw. Position: Engineering director.
Years in Schibsted: Almost two. I'm excited about: Using our data and machine learning to enable our products which in turn empower our users.
Clicks turn into real user profiles
Delivering a good advertising experience, for both users and advertisers, is a tricky business. Tim van Kasteren and his team are building predictive data models, to help advertisers target the right audience.
"Let's say we know the gender of a couple of thousand users. The predictive model uses machine learning to learn the correlation between the behavior on our sites and the gender of the user. We can then use that model to predict the gender for all of our users."
At the moment the models are able to predict gender, age, location, interest and intent to look for a job.
"It's really satisfying to see how individual clicks on our website end up being a complete user profile that helps us to connect advertisers and users in a relevant way."
Name: Tim van Kasteren. Position: Senior Manager, Data Science.
Years in Schibsted: 3. I'm excited about: Getting the entire organization involved in using data about our users.
Young people want the device to do all the work
A simplified and quicker service, adapted to the modern user. This is what Kufar will become with the new Schibsted marketplace platform.
"Young people want the product and devices to do all the work," says Tanya Lemesheva, product owner at the Belarus site. Bit by bit Kufar is transferring users to a new product, based on the new platform, and as they go along they give feedback to the developing team.
"Ad insertion will be easier, quicker and more intuitive. For instance you don't need to choose category – it's automatic, based on the photo. We will also use machine learning to detect users' preferences, which means that we can give really good recommendations."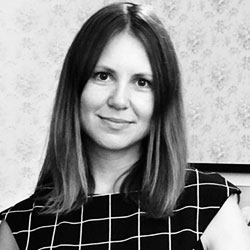 Name: Tanya Lemesheva. Position: Head of Product, Kufar.
Years in Schibsted: 4. I'm excited about: Virtual reality and its potential.
"It's great to build a new business"
In December 2016, Italy got a new service for comparing prices – Pagomeno. Tiziano Barbagallo is the new Country Manager, and he has reasons to be happy. We reached more than 500,000 visits when we launched and traffic is growing constantly each month."
Word of mouth has been a big help to get consumers to know the new brand, Tiziano and his team get proof of this every day, following users' comments in forums and blogs. Being a new player in Italy, there's still things to work on, like defining a mobile and native app strategy and building a motivated team.
"It's great to work with a new business from scratch and touch all the aspects of a company, like strategy, sales, marketing and customer support. And to be able to help people buy the right products and save money."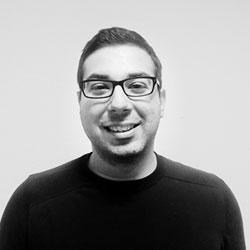 Name: Tiziano Barbagallo. Position: Country Manager, Pagomeno.
Years in Schibsted: 4. I'm excited about: The opportunity to make a change in Italy's competitive arena of price comparison industry.
"It's like everyone owns the brand"
Avito has become a role model in Morocco. The marketplace is an inspiration to push market economy and for its culture, and not least, for reaching 6 million users each month in a country where people didn't really sell old things. Zakaria ­Ghassouli became General Manager in July 2017, but he joined the company in 2012.
"Even though I've been here for quite some time, I started out as GM talking to everyone. I wanted to learn about their motivations and frustrations." This is what the Avito culture is all about – openness and transparency, which has created engagement and involvement.
"It's like everyone owns the brand."
When he started, Zakaria got a classic question from his mother: "When will you get a real job?" Marketplaces weren't a known phenomenon and Moroccans were in the habit of keeping their stuff. Luckily they also like making good deals.
Avito is also driving change in a wider perspective.
"Large companies visit us to learn how to build a strong culture, be more agile and market-orientated." At the moment Avito is implementing the new Schibsted marketplace platform, which will help them grow and control more of the value chain to reinforce their leading position.
"But just as important is to keep developing our offers. Right now we're looking at vertical opportunities such as real estate and jobs."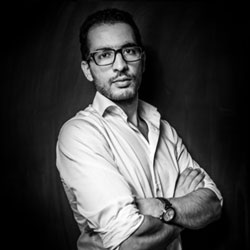 Name: Zakaria Ghassouli. Position: General Manager, Avito.
Years in Schibsted: 5. I'm excited about: Leading more than 100 inspiring colleagues in revolutionizing the digital ecosystem and help companies and individuals do business.
Blogging for advertisers
A blog with content for advertisers has been a great tool for Tori to build their B2B brand among Finnish advertisers and other target groups.
"Our brand is strong among users but we're not that well known by advertisers, so we are working with content marketing to get in contact with them", explains Laura Kuusela". For instance Laura and her team made a handbook for digital marketing that has been very appreciated and that has worked as a tool for this B2B marketing.
"The most important thing is to know who you are doing it for, to follow your target group and then produce what is interesting to them."
And it works. Advertisers like to discuss what they've been reading. "That's a really good start for a conversation in a sales meeting."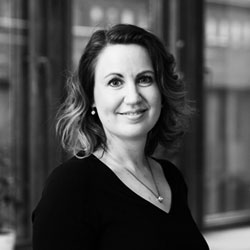 Name: Laura Kuusela. Position: Marketing Manager, B2B.
Years in Schibsted: 4. I'm excited about: Tori's high-speed development.
An app to find your wine
Przemysław Potocki has learnt a lot about wines. As a software engineer he helped building an app that will enable Swedes to find the perfect wine to go with their dinner. The app was created for the Swedish company
Vinguiden and has a database with more than 500 parameters to describe the different wines.
"I had no idea that wines could be described in so many ways. And how important the soil is to the taste". Przemysław is working in the so-called SEAL team at Schibsted's tech hub in Gdansk, who has specialized in realizing different Schibsted projects fast and in a flexible manner, providing cross tech competences.
"The most challenging thing with this project was to make it easy for users to search. We had to combine all characteristics for each wine category into a database model."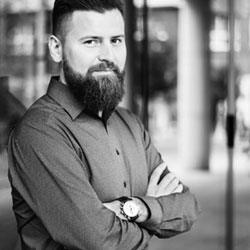 Name: Przemysław Potocki. Position: Software engineer.
Years in Schibsted: 1. I'm excited about: Technologies that have an impact on our daily life.
"We need to prioritize and experiment"
In September 2017 Schibsted made a re-organization where the two main businesses were turned into two divisions – ­Marketplaces and Media. Laila Dahlen is new Head of Product and UX Marketplaces and she is set on delivering good experiences for users and customers.
"People's expectations of our products are increasing fast. We really need to understand our users and customers, prioritize their biggest problems, and experiment rapidly. Only then, can we create products that people love."
Laila has been working at the Norwegian marketplace Finn for several years. Together with her extended new "family" she will focus on getting everyone on track with the common goals, by clear prioritizations and execution as a team.
"I will also bring quite a lot of energy – and some fun."
Name: Laila Dahlen. Position: Head of Product and UX, Marketplaces.
Years in Schibsted: 6. I'm excited about: Creating marketplaces that help millions of people!
In May 2017 Frida Kvarnström was named one of the female leaders of the future, by the Swedish organization Ledarna. To her, transparency is crucial and she believes that engagement is contagious.
"You can be a leader without being a boss"
"I've always tried to be open, even in hard times. And to make sure that people around me are having a good time at work. It's important to find motivation in all situations. But, in sales, where I come from, that can sometimes be a challenge." Feedback from her teams has helped her develop as a leader.
"I think it's important to dare to ask your team and colleagues about your achievements. It sets the culture. But you also have to make sure you've got the time to reflect on the input, to take the right actions." Since being named a future leader, Frida has changed jobs, from Schibsted Sales and Inventory where she led a large team, to being part of team of seven people as Head of New Business Media in Schibsted Sweden.
"You can be a leader without being a boss. It's about pushing collaboration and communication at high speed."
She's really enjoying her new job, ­although it's also a bit scary. But perhaps not as scary as what's awaiting her the day after we speak: to swim 3,000 meters in cold waters, as part of a challenge called
"A Swedish classic".
"I'm bullheaded, it just needs to be done. And I love a challenge."
There's another trick:
"To smile a lot! Things happen in your body, when you do."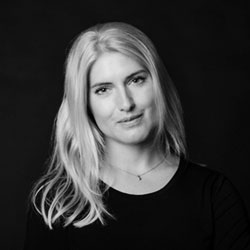 Name: Frida Kvarnström. Position: Head of New Business Media.
Years in Schibsted: 7. I'm excited about: Being able to fly anywhere on earth in less than 60 minutes, in Elon Musk's rocket ships.
Employees help solving customer's pain points
In Spain customers' input is improving the Schibsted sites. The Customer experience training program has led to that actual user pain points are addressed and fixed.
"The best thing is when I can tell a customer that we have solved his or her problem. That's why I'm here," says Hèrenia Casas.
In the program, employees in Schibsted Spain learn why people usually take contact, they listen in on customer service conversations and then they try to help solving issues.
"Almost 300 employees have been through the program and so far more than 50 improvements were made from input form users. Now other Schibsted companies are interested in following and Toyota and Ricoh have paid us visits too."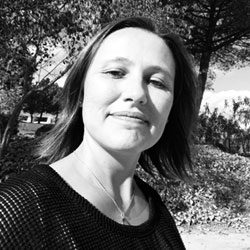 Name: Herènia Casas. Position: Customer Experience Manager in Customer Care, Schibsted Spain.
Years in Schibsted: 13. I'm excited about: Providing a great customer experience in a customer-centric organization.
Connecting with the millennials
In Hungary Jófogás has made students' breaks more comfortable – while at the same time making millennials realize that buying secondhand can be a good bargain.
"Millennials need very different communication, they absolutely ignore the regular communication tubes," says Lilla Varju, Brand Manager at the marketplace.
To get to know and to reach younger users Lilla built really good relationships with some universities and as a result Jófogás installed living rooms at the campuses, decorated with furniture bought on the site. All the stuff had price tags comparing the secondhand cost with the cost of the same things new.
"I totally believe that personal connection is a great way to communicate with young people and I've experienced that they appreciate the care."
Name: Lilla Varju. Position: Brand Manager, Jófogás.
Years in Schibsted: 3. I'm excited about: I would love to see Jófogás as a love-brand and the youth is the key to that.
Safe meeting points for marketplace users
Everything isn't digital. Corotos in The Dominican Republic is improving the user experience, by offering 16 secure meeting points – in real life.
"According to our users, safety and reliability are huge factors when deciding if they will buy or sell on Corotos," explains Coral Sánchez Camilo, Head of Marketing at the marketplace.
The idea is to offer sellers to drop off their items and store them at a convenient and secure location where buyers can pick them up.
The seller pays for the service and the item is stored for up to five days. To make this happen Corots is working with a courier.
This will also mean a new source of revenue for Corotos and hopefully even more items on the site will find new owners.
"Most importantly, we are addressing a real need among our users."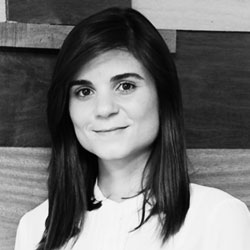 Name: Coral Sánchez Camilo. Position: Marketing Manager, Corotos.
Years in Schibsted: 3. I'm excited about: Our cool and up-coming app!