Cathrine Laksfoss has turned Schibsted Distribution into a business with future potential. Meet her, Michel Dahlberg Traore from Lendo and Yassir el Ismaili el Idrissi, CEO of Schibsted Classified Media Tunisia.
"Strategy and business development are my work passions."
A dying industry or a future potential. Cathrine Laksfoss has turned Schibsted Distribution around. The network which for many years only delivered newspapers has proven to be a business with future potential. "I am very proud that our team has turned a traditional cost center into a profitable company in only three years", says Cathrine. In times when print revenue is decreasing, Cathrine's job is to keep print distribution costs low and develop initiatives and startups that utilize the network to generate new businesses. The options were there from start – Schibsted Distribution, in cooperation with Amedia and Polaris, reaches 90 percent of Norwegian households and 8,000 retailers every day. "Exciting things are happening in distribution and Schibsted has unique opportunities in building a position in the intersection between distribution and marketplaces".
The new business has two core parts. There's online shopping with e-commerce parcels, business-to-business deliveries in the morning and a service where consumers can send parcels to one another. Then there is "morgenlevering" (morning delivery) – from which you can order breakfast to your door. And Cathrine knows the business well. Being a logistic executive with 20 years of management experience as CEO, CFO and business developer, she has spent the last five years in Schibsted.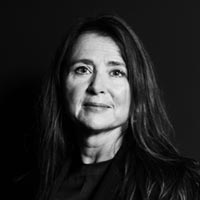 Name: Cathrine Laksfoss. Position: CEO Schibsted Distribution.
Years in Schibsted: 5. I look forward to: The skiing season and launching our next concept.
"Schibsted's strength is its spirit"
Lendo has become a true success story for Schibsted. The online service helps people compare interest rates on personal loans through a smooth and secure process. Michel Dahlberg Traore is now working on launching the business in new markets, currently focusing on Denmark. "This means that I'm taking care of everything, more or less. I need to understand the Danish financial system, find and sign business partners, lead product development, set up marketing plans – you name it…" Michel started on the Schibsted trainee program, where he got to work with product development at Leboncoin in Paris and on strategy in Oslo. In Stockholm he joined Aftonbladet and Schibsted Growth. "Schibsted's strength is the entrepreneurial spirit, where companies like Lendo are run like startups. Even though we are rather large, we're still hungry."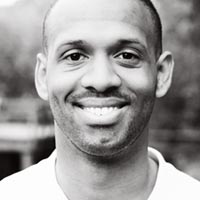 Name: Michel Dahlberg Traore. Position: Expansion Manager, Lendo.
Years in Schibsted: 3,5. I look forward to: Painting Europe green (with Lendo's logo)!
Took the lead in three years
In Tunisia the marketplace Tayara has two new verticals on the way and is planning to integrate payment and delivery into the platform. So CEO Yassir El Ismaili El Drissi is a bit busy. Tayara was launched in 2013 and in less than three years it became the destination of choice for cars and real estate. Yassir joined the company in 2016 and soon decided to move the site onto the new Schibsted Rocket platform. This was a starting point for developing the business even more. "Now we have a plan to become the match maker for Tunisian people by 2020", says Yassir. The new verticals are ImmoExpert.tn, for real estate builders and Talents.tn, a white collar job board. Hopefully the success from 2017 when Tayara was named the best site, will continue. "You know, in Tunisian Arabic, Tayara means fantastic"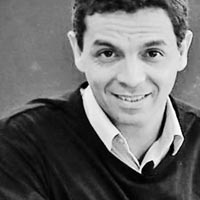 Name: Yassir el Ismaili el Idrissi. Position: CEO Schibsted Classified Media Tunisia.
Years in Schibsted: 2. I look forward to: A world led with a startup mindset.
"'Why' is the most important question"
As truth is under attack, Aftenposten is working systematically with explanatory journalism. "It started at the foreign desk, where it's a very useful way of taking the next step in a story", Hanne Waaler Lier, foreign news editor explains. Hanne is now taking the idea out to other departments at the newspaper, trying to increase the amount of stories which not only describe what's happening, but also help the readers understand complex events. "It's effecting our reporting in many ways. It is basic journalism, but it is easy to forget that 'why' always is the most important question." The true driver behind the project is that it meets the needs of Aftenposten's users. "We know that Aftenposten's readers demand this type of journalism from us. And these articles get many readers".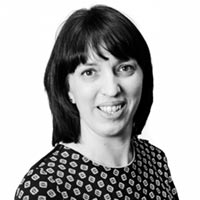 Name: Hanne Waaler Lier. Position: Foreign news editor, Aftenposten.
Years in Schibsted: 18. I look forward to: Winter. Always.