Anjali Bhatnagar started Tørn to make use of hardware overstock, Anton Assarsson creates real value for advertisers and Therese Cappelen is rethinking periods. Get to know some of our people.
From trash to bargain
Did you know that in Norway alone, building materials with a market value of four billion NOK end up in long term storage and ultimately get thrown away? The situation is similar across Scandinavia.
We're talking about fully functional goods and tools that have been replaced by newer models or were in stock only for a season. When Anjali Bhatnagar heard about this, she knew that it would be her next project. After shutting down a previous project – a marketplace for second-hand fashion, which didn't fly, she already had a platform and contact with investors, Schibsted being one.
"I realized there are buyers who would be very interested in these supplies, but the stores do not have access to them."
That's how Tørn was born, a marketplace for hardware overstock, where you can buy everything from nails to floors and bathroom equipment for a really nice price, and at the same time save the planet from some unnecessary waste. But the key to success is convenience.
"Tørn makes it easier for the stores to sell rather than throw away the goods", explains Anjali.
"It's very simple for the sellers to automatically get their goods up on our platform. In return, they get ready orders and even a shipping label from Tørn. We deal with the payment and everything else."
So far, Tørn has been off to a good start. In only a year, 120 stores have come onboard and another 250 are on their way in Norway – and next year a pilot will be launched in Sweden.
"I have worked with both technology and user centred design in the past, and I strongly believe that both disciplines are relevant tools to create commercially successful and sustainable solutions for real problems."
Anjali Bhatnagar
CEO and Founder Tørn
Schibsted invested: May 2021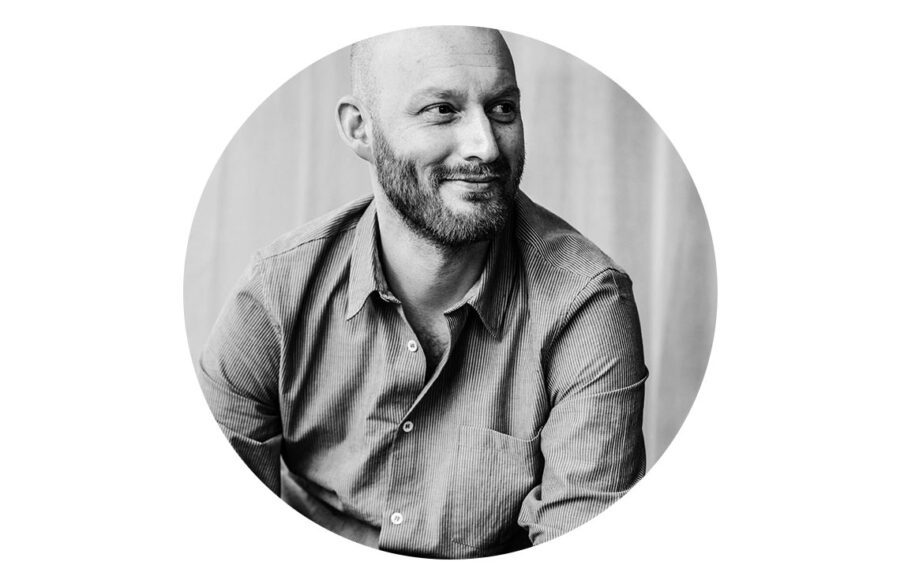 "I really enjoy the creative process"
In 2021, more than 400 million Swedish krona was spent on native advertising in Sweden. There's no question that a good story is valuable. Anton Assarsson is Head of Editorial for Tailor Made Solutions in Schibsted's Brand Studio in Stockholm, and he knows that the market has even greater potential to grow.
"Advertisers from all around the world see the potential in getting their message across in a storytelling-fashion on Schibsted's platforms. And they understand that the readers and viewers appreciate it."
The key to a successful campaign for him and his team is to take an editorial approach when creating content, and Anton, a former journalist, knows how to do just that.
"I really enjoy the creative process and that I get to use my experience as a journalist to create value for our customers."
He emphasises that the distinction between commercial and editorial content is critical – and that it should always be obvious to the users that what they are reading is advertising.
"But what is great is that if the storytelling and content are good enough – the readers will choose it, and appreciate it, regardless."
Anton Assarsson
Head of Editorial, Schibsted Tailor Made Solutions
Years in Schibsted: 8
Syd is rethinking periods
It all started with an interest in how companies can make a difference. Now Syd offers subscriptions for organic tampons and pads – and support to girls on the Ivory Cost.
"I was tired of menstrual products brands being stuck in the past. No one seemed to care about the whole experience," says Therese Cappelen, one of three founders behind Syd.
A starting point was when she met her co-founders, Adriano Sannelli and Christian Nordenborg. They shared the belief that businesses should also do good.
So, when you subscribe to Syd's products, you are supporting girls on the Ivory Cost. For every product sold, a percentage of the profit is donated to make sure that they have access to safe toilets with running water and period care. Syd is cooperating with Save the Children to build toilet facilities at six schools in the country.
As a designer, Therese reacted to the excessively pink packaging and branding of menstrual products, which are often decorated with flowers and animal prints. Syd's blood red and the letters in its name are placed to symbolize a vagina.
"Periods are still associated with a sense of shame and hush-hush. We want to change that," says Therese.
Therese Cappelen
Co-founder Syd
Schibsted invested: September 2021