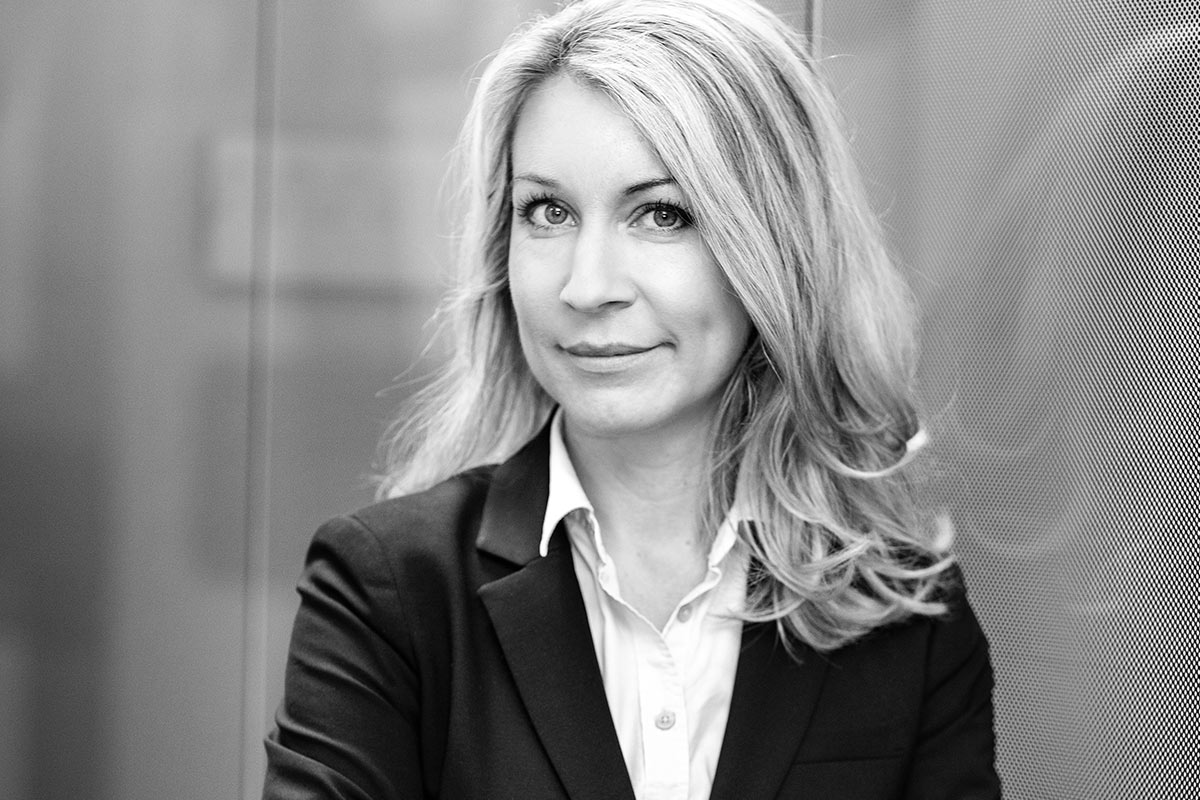 Lendo is the most rapidly growing brand in the Schibsted portfolio, launched in three markets in 2019. It all started in Sweden 12 years ago. Now the service that helps customers find the best loan is also established in Norway, Finland, Denmark, Poland and Austria – and in Spain from the first part of 2020.
No doubt, the focus is to grow and export the Lendo brand – perhaps it will be the next Blocket – whose concept has been launched in more than 20 countries all over the world. Having this experience within Schibsted is of course of great help when planning for Lendo's future, Mikaela Grännby, responsible for the European expansion says. Deciding which countries to get into is a thorough process, she explains. The team goes through several steps where they investigate the size of the market, number of consumer loans, legal boundaries, digital maturity, banks and other partners.
"Poland is, for instance, very exciting with large growth and an established system of physical brokers – and not least, they are becoming more digitalized."
Today the whole Lendo team consists of 140 people, 85 of them in Sweden.
When entering a new country, Mikaela and her team have to start from scratch – she describes it like starting with a blank sheet. But the Scandinavian heritage and being part of Schibsted, is of help and in Austria, Willhaben – a former Schibsted marketplace, now part of Adevinta – has been a door opener. The most interesting, and sometimes surprising, challenges have been cultural issues.
"I see it as a mission to export the Scandinavian working culture. The foreign teams I work with think we are nice, and I like nice teams. They allow you make mistakes and learn from them."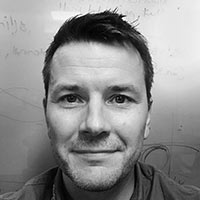 Name: Øyulf Hjertenes. Position: Editor-in-chief and CEO, Bergens Tidene.
Years in Schibsted: 15 My dream job as a child: Carpenter
Success for digital subscriptions
In Bergens Tidene digital subscribtions have become a success story. In four years, the total number of subscribers has increased by 30 percent. "Four years ago our prospects were not good. With several years of losing customers' hopes were low. Now it's completely different," says editor-inchief Øyulf Hjertenes.
The recent success is built on three different digital offers: Basic, Premium and a family offer for four users, all with the idea of creating more value. Since the launch in January 2019, BT now has 12,000 subscribers to the Premium offer, which includes access to all news on bt.no and to a digital archive, crosswords, sudoku and more.
"The result is much better than we had expected. And even if the price is rather high, we know we can grow even more."
The concept has been developed together with Schibsted's other regional newspapers and is only the beginning of a strategy to secure that they all are financially and journalistically sustainable on a long term.
"Being a part of an ambitious media company like Schibsted, with access to product development and so many competent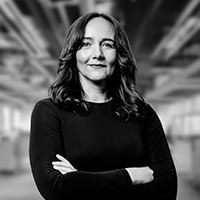 Name: Marie Lundberg. Position: CEO, Dicopay.
Years in Schibsted: Schibsted invested in Dicopay 2019 My dream job as a child: Ballerina or architect
Dicopay makes it easy to get payed
Dicopay's mission is to make it super easy for small businesses in the service sector to get paid. With the app and a few clicks, they can invoice directly when they have finished a job.
"The most common feedback we get is that our users think they've done something wrong – because it was so easy to get paid using our app," says Marie Lundberg, CEO.
To Marie the service is almost a hygiene factor in our digital society. "Think about it, so many things are so easy to buy and pay for today online and with your phone. Why should it take a month before the bill from your painter arrives? And why should companies within the service sector have to wait until they get paid?"
Dicopay is a young startup company that Schibsted Growth recently has invested in. Marie says that the support from the Growth team is very important.
"We are fortunate to get help from experienced experts. At the moment we're learning more about digital marketing, analytics and digital advertising." Marie knows exactly what she enjoys most with her job: "Being able to solve a very obvious problem."
Name: Rebecka Wulfing . Position: Communications Specialist at Public Policy.
Years in Schibsted: 0.5 My dream job as a child: Actually – to do what I do now.
"We make sure experts are up to date"
Since a few years back, Schibsted has a Public Policy team, which is working to inform and influence politicians and experts on issues that are important for our different operations. Rebecka Wulfing joined the team in May 2019.
"What I like most about the job is that I get to process issues which in the end have a positive impact on people's lives."
The team works with stakeholders in Norway, Sweden and on EU level to become a discussion partner and contribute with information and knowledge on how laws and regulations affect our businesses. The latest project is a report about social networks (read all about it on pages 76–77).
"In Sweden the knowledge about how these networks are affecting news publishing and digital markets is low. We want to make sure that the people who make the decisions are up to date." That is a challenge, since implementing a new law is a long process, on EU level it takes seven years.
"The legislation we are working on decides the terms for our businesses. So we're doing this to protect independent journalism and a sustainable development for new technology – fundamental pillars in a democratic society."