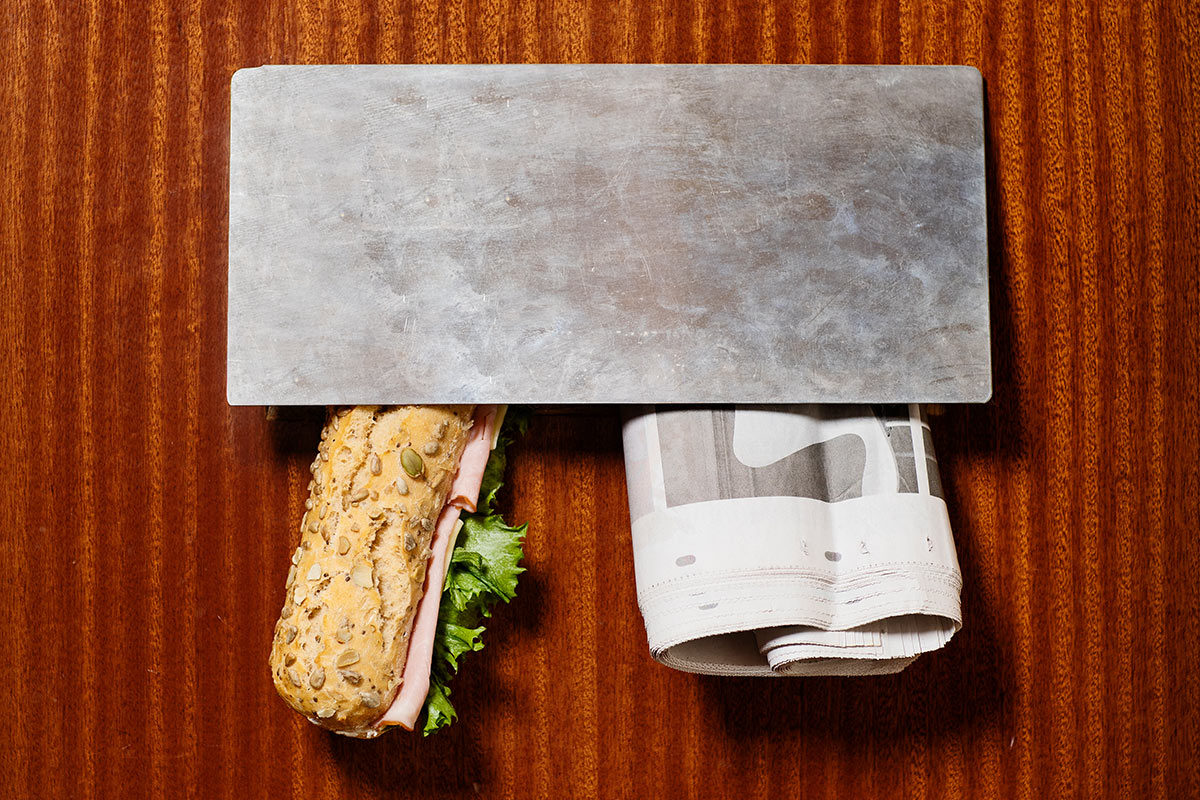 Logistics will bring you breakfast
In Norway you can get your breakfast and online purchases delivered by your newspaper carrier. The secret behind this is logistics IT and Distribution Innovation – a company within the Schibsted family.
As readers of printed newspapers are getting fewer, the luxury of getting the paper on our doorsteps every morning seems threatened. Turns out it's a great business opportunity –
In Norway several new services are launched to consumers and businesses, with the help of the newspaper distribution network, Like Morgenlevering (the breakfast) and Helthjem (the parcels).
The decision to develop and launch Morgenlevering.no in 2015, was based on the idea of "moving the newsstand to your doorstep". The super-fast newspaper delivery network was already there – the recipe for unlocking the opportunity was teaming up Logistics IT with operations, adding an entrepreneurial mindset and a splash of madness.
Initial success was limited, but the service found its purpose when a local baker saw the potential in using it as a platform for selling his freshly baked goods. In 2019, Morgenlevering is a separate company that offers fresh bread and pastries, cakes, flowers, juices and magazines – delivering more than 1.6 million products to homes in the greater Oslo area, in Bergen, Stavanger and Trondheim.
Logistics and Mobility are industries where technology over the past five years has enabled tremendous development. Unicorns like Uber (taxi), Doordash (food delivery), Instacart (groceries) and Pillpack (pharmacy) are looking at old problems in a new way and leading the way.
160 years of delivering newspapers
But new ideas do not always come from new companies. Schibsted Distribution has 160 years of experience delivering newspapers; a highly perishable product, which comes off the press at midnight, and needs to be on consumers' doorstep before 7 am. In 2001 Distribution Innovation was born in the same family and has since then been a pioneer in digitalizing logistics.
"Distribution Innovation was created in the aftermath of the dot-com bubble bursting in the Spring of 2001", says CEO Tone Løyland. "It became important to use new technology for something that could achieve financial results. At the same time, we found that the mobile internet could already solve some of the operational challenges the newspaper distribution was facing".
DI created and launched one of the first mobile business applications in the Nordic countries, the DI Electronic Delivery Guide for last mile carriers. This was made possible by heavy user involvement, and a process which facilitated cooperation across competing newspapers from the very beginning.
By creating software that has become the industry standard, DI has also managed to win distribution customers across Sweden and Finland and now currently manages more than two million deliveries, across distribution routes that roughly span the distance from Earth to the Moon – every night. With a scale like this, it goes without saying that technology has contributed greatly to optimizing and driving efficiency in delivery. From the start, the system has also been developed to allow delivery of more than just newspapers, and to build third-party end-user services on top of the distribution network.
Entered the e-commerce logistics market
In 2014, as the decline in printed newspaper volumes was accelerating, and most of the cost-cutting potential was realized, Schibsted Distribution decided to pursue the rapidly growing e-commerce logistics market. The idea was to have the network and the capabilities to offer home delivery of small parcels – creating new income based on the existing distribution structure. A common end-to-end system across Norway was a critical piece of this puzzle.
"With the DI system in place across the network, we could focus on building the market side and setting up the back-end of the value chain. DI's solutions have developed along with the growth of our parcel volumes," says Cathrine Laksfoss, CEO of Schibsted Distribution.
In 2015 Schibsted joined forces with Norwegian media peers Amedia and Polaris media under the common brand Helthjem ("All the way home") – establishing a national distribution network of around 4 000 carriers covering 90 percent of Norwegian households 6-7 nights per week. This would not have been possible without a common IT system and a joint goal: To maintain efficient distribution despite falling volumes of traditional products.
"We find it counter-intuitive that people go to a store to pick up their online shopping. Research shows that 70 percent of shoppers would like to get their parcels delivered at home, whereas less than 25 percent actually get it," says Anders Angen, CEO of Helthjem Netthandel (HHN).
More and more online retailers seem to agree. HHN is the fastest growing ecommerce logistics provider in Norway, targeting 3.5 million parcels in 2019 after doubling volumes every year since 2016.
"Cooperating closely with DI has been crucial in building our service – both in terms of quality in last-mile delivery and integrating customers' systems with our own logistics platform", says Angen.
To build the consumer position, and to tap into the circular economy, HHN launched the Megtildeg.no service in 2017. This is a consumer to consumer delivery service, using the Helthjem network to transport parcels from doorstep to doorstep. Megtildeg was developed together with DI and has also been adapted for the online used bookstore Bookis and FINN's FINNLevert service.
Continuing to explore new tech
DI have also played an instrumental part in developing the app and other systems supporting Schibsted Distribution's brand-new shipping subscription, SVOSJ. This is a platform which links online retailers to consumers through Helthjem shipping.
"DI's know-how of all our distribution and logistics systems, combined with front-end usability expertise, has been extremely valuable in the development of the SVOSJ service," says Simon Vestvik, project manager for SVOSJ.
"Enabling new business development and testing new technologies are the core of DI," says Frode Finnes Larsen, CTO of DI.
Over the past couple of years DI hackathons have developed secure C2C logistics based on blockchain technology, the first working Google Assistant based voice shopping service in Northern Europe for Morgenlevering and integration of digital locks in the carriers' Electronic Delivery Guide. DI was also the first player to use Telenor's brand new IoT-network (Narrowband IoT) experimenting with sensors in containers to collect clothes.
"In this spirit DI continues to explore the newest technologies to learn and identify new potential services and applications", says Larsen.
DI have claimed the position as the Nordic industry solution for distribution of newspapers, magazines and parcels – through the media distribution network. To stay relevant, DI needs to provide the carriers with technology that will help them in their work to meet new demands, delivering high quality distribution technology combined with new tools like augmented reality (AR), voice commands, image recognition and automation, to handle even more complex services to customers within and outside of the Nordics. The shift towards parcels as the dominating product in the network will be a demanding process for all parties, and the focus for DI will be smart use of technology to enable profitable services for consumers and businesses.
"DI has always focused on collaboration, and this will be increasingly more important in the coming years. Collaboration across borders and industries, empowered by smart use of technologies and efficient distribution networks can create unique and valuable services for both consumers and businesses. And that will be in high demand in the coming years", says Tone Løyland, CEO of DI.
Morten Gamre
Sales and Marketing Manager
Years in Schibsted
4
My dream job as a child
Musician/pop star