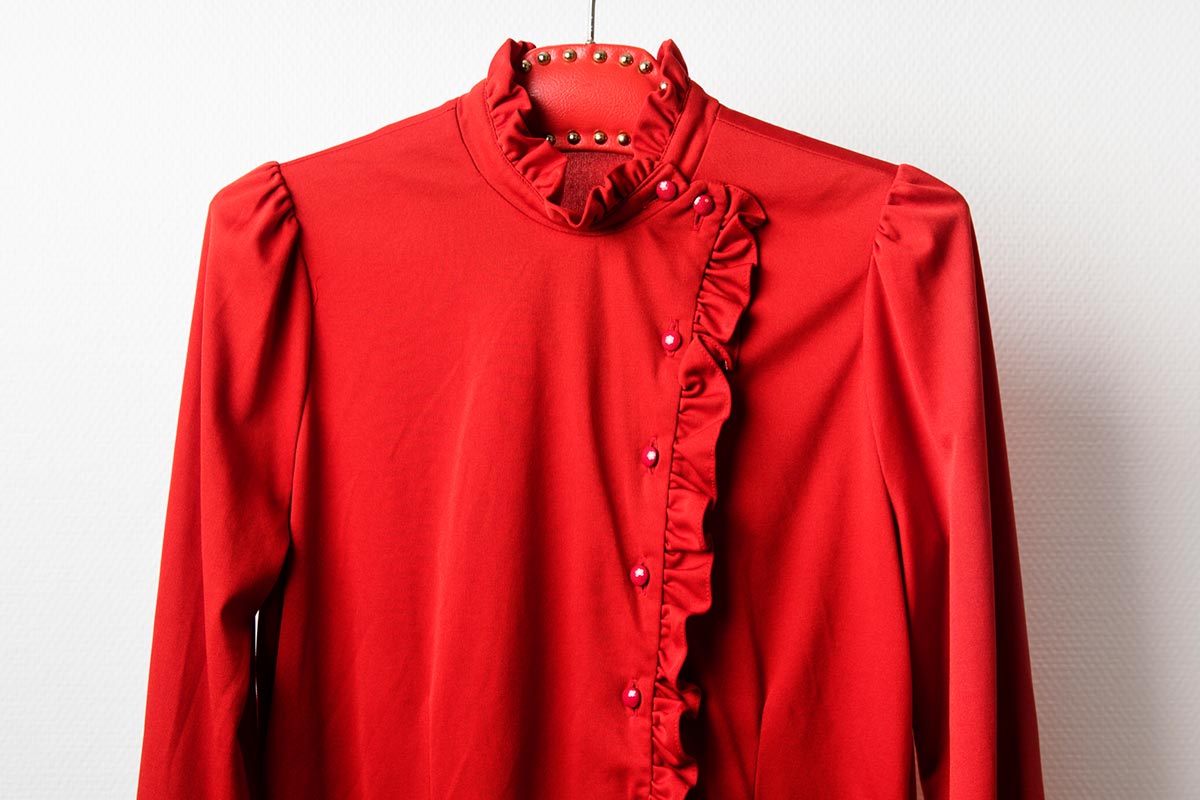 Changing the view on reuse
In Belarus, Kufar has changed the perception of secondhand trade from the Soviet days. Now they are also sharing insights and knowledge to help build businesses.
In the 80s, when Belarus was a part of the Soviet Union, buying stuff directly from private people was almost the only chance to get a pair of jeans, a tape recorder or a pack of imported cigarettes. At that time, you could barely find anything decent in the stores due to the shortage of goods, including clothes, household products or even groceries.
As a consequence, the concept of buying directly from a private person was so popular that there even was a group of people named "fartsovshiki", who earned money by finding and reselling rare – primarily foreign – goods at a high price. Actually, people were doing this during most of the Soviet era – they made deals starting in the late 40s, all the way through to the 70s. And in the 80s, when the iron curtain started to fall, and more people got a chance to travel abroad, the movement became ­widespread.
In the 90s, after the collapse of the Soviet Union, buying from private sellers was still the only chance to find a lot of goods. Financial crisis, currency inflation and budget shortfall gave rise to a secondhand economy. When salaries dropped, few people could afford to buy brand new items. Plus, it was not easy to go shopping: store shelves were empty, and food coupons were used instead of bills. After a decade, memories of the crisis were still vivid. Consumption of secondhand goods was associated with poverty and tough times. So, at the dawn of the millennium, people rather bought cheap, new mass-produced stuff, ­instead of quality items with a history.
Traffic increased by 70 percent
At this point Schibsted came to Belarus with an ambitious goal: to conquer the local market, and to change the perception of secondhand trade and classified marketplaces. The platform was set up in 2010 and despite the fact that it was launched by just a couple of employees, Kufar soon became an important asset. "Our first office was in a flat. There was too much work and only three of us. And we were responsible for everything – from paying rent to creating design sketches", says Gregory Lashkevich, a developer and one of the first Kufar employees.
In 2014 traffic increased by 70 percent, reaching 400,000 users every month. Kufar also started to sell media advertising to hundreds of companies all over the country. Michael Sender, former CEO of Kufar has a clear view of what built the success during the first years: "I see a clear connection between Kufar's amazing growth and its team's ability to effectively learn from the success of others, and always apply what has proven to work elsewhere before getting too creative. To me that, and the "app first" philosophy, helped Kufar avoid the "website" identity bias right when the apps started to take over the screens".
In 2015 the Schibsted project reached another milestone – the number of users doubled. When traffic reached one million monthly users, Belarusian media started to speak of Kufar as a national grass-roots' platform. "We got this title because we really cared about our users. Changes that we implemented were linked closely to our customers' feedback. We were always ready to hear from our clients, and we were building a roadmap for improvements based on their wishes", says Tanya Lemesheva, Head of Product Department.
Services were shut down
The team also focused on the mobile app and on cross-platform solutions. When Kufar ­announced their first app for Android, none of the competitors had anything similar.
"For me the success of Kufar indeed should be attributed to the team's ability to make the right decisions, understanding of customers' needs, providing effective marketing and customer support", Tanya says.
Doing business in a post-Soviet country can be tough not only because of financial or social issues, but also because of regulations, and even censorship from the government. In 2014, quite a few national online services were shut down because of new strict requirements for internet trade. At that time there was a monetary crisis in the country and the exchange rate of the US dollar fluctuated significantly, and marketplaces were forced to show prices in both Belarussian rubles and USD.
Kufar also received a warning letter. But thanks to fast reaction and maximum efforts of the team, all the issues were solved within 24 hours. The platform remained accessible for all customers, while some of the competitors stopped their business for days or even weeks. That experience of fast problem solving made the Kufar team even stronger. "It  was Friday evening and all the team members had left the office. Just a few minutes after we received the information, six of us were in a phone call, discussing how to solve the problem.  All evening and all night our only developer was rewriting the site and the API for the Android app. In the morning we released new versions of the app and the site and… we succeeded. It was a unifying moment and we ­realized that we could do almost anything", Tanya Lemesheva recalls.
Artsiom Rabtsevich, Kufar CEO since 2017: "There's a very strong culture of team work and problem-solving. I noticed that as soon as I got to know the company. And I believe that all the newcomers inherit this remarkable ­attitude towards challenges from senior ­colleagues."
Over the years Kufar has kept working with public opinion, drawing attention to responsible consumption and minimizing the pre­judice against vintage goods. In 2016 the company launched a massive campaign in support of the sharing economy and mindful consumption. The efforts have continued in cooperation with ecological initiatives and organizations. This has had a positive impact on the public perception of secondhand philosophy and on environmental issues. By reducing overconsumption, the volume of CO2 emission has also decreased. Today more and more Bela­rusians, especially young ones, come to Kufar to find stuff or sell their items in order to save some money and reduce their environmental footprint.
Leader of the local market
One of four people who have access to the ­internet in Belarus visits the platform every month. This makes Kufar the leader in the classifieds market and one of the five most popular digital services in the country. Today Kufar has 1.53 million unique users a month, 60,000 new approved ads every day and more than 60 employees. "Realizing that so many people trust Kufar and consider it a platform for profitable deals makes us proud. One of our primary goals is to be a perfect place for sellers and buyers to meet to provide perfect matches for everyone, no matter what they want to buy or sell: a new car, an apartment or vintage furniture", says Artsiom Rabtsevich.
In the 21st century communication is constantly changing, as well as the patterns of online shopping. To stay relevant Kufar is improving and developing its interface, mobile apps, customer support and new solutions for transactions between buyers and sellers. Kufar also provides listing services for local companies. Today more than 1,700 companies publish paid ads on Kufar. At the same time the goal is not only to provide a platform where small and medium businesses insert their ads, but also to be a trusted partner for entrepreneurs. Kufar is constantly sharing essential data about marketing, promotion, the online landscape and trends in customer behavior with the business community. And it's appreciated. 96.8 percent of the entrepreneurs who use classifieds think that Kufar is the best platform for their business.
"Cooperation with professional vendors is one of the key directions for our business in Belarus", says Artsiom Rabtsevich. "In many countries small and medium sized businesses are the drivers of local economy. When they get more skills and become more qualified, it's beneficial to everyone. The better their business runs, the more money to the region. It opens new opportunities to the locals and leads to prosperity for the society. This is a strong motivating force and the reason why the Kufar team keeps moving forward."