A polish hub changed the way we work
The pandemic changed our way of working. But for many Schibsted companies, the road to a distributed work style started in Krakow ten years ago when the tech hub in Poland was established.
It was a biting cold January day in 2012. A group of Polish and Norwegian product and tech people were gathered in a conference room in Andels Hotel in central Krakow, Poland. The atmosphere was tense as the group tried to get to know each other. Only one topic was on the agenda: how do we work together as one team that's located in both Krakow and Oslo?
Little did we know then that ten years later Schibsted Tech Polska would grow to more than 250 employees and become an indispensable part of Schibsted's product and tech organisation.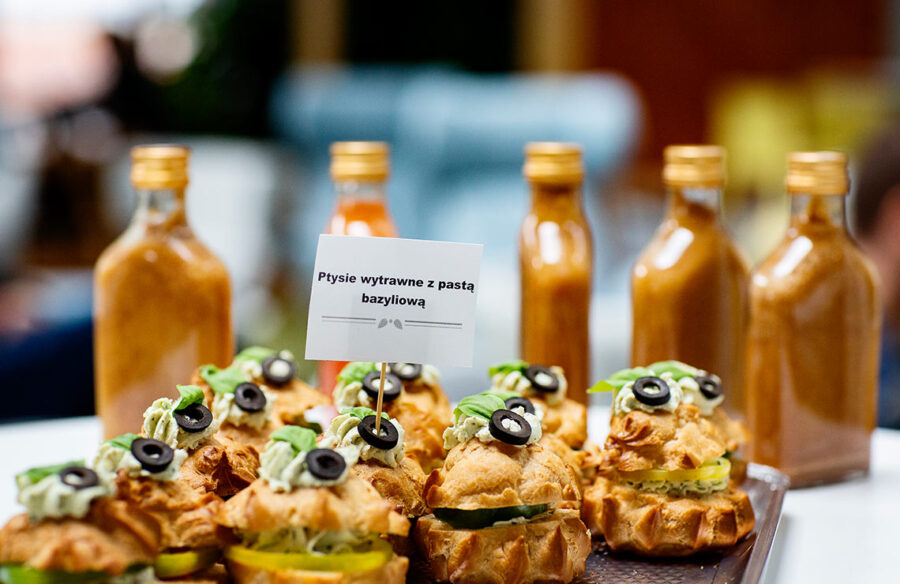 But this is also a story about how teams from different Schibsted brands started working together for the first time – and how the first distributed development teams were created.
Back in 2011, working from different locations was unimaginable for most teams in Schibsted. Practically all software engineers were based in the same locations as the brands they supported. Video meetings were equally rare. But with the Poland hub, an early form of hybrid work emerged, where all teams were distributed.
Collaborating across cultures
Almost no teams operating out of the Poland hub have all their people in Poland alone, which is why video conferences and digital collaboration tools have been key to collaboration since the beginning. Another important aspect has been collaboration across cultures and brands – and building a hub that attracts tech talents.
"In Schibsted, the tech hub in Poland is unique because it is a pure tech company. Basically, all the employees are software engineers. This, together with the Scandinavian work culture, is how we can attract the best talents," says Konrad Pietrzkiewicz, who joined in 2012, and is today part of the Schibsted Tech Polska management team.
Schibsted Tech Polska grew out of Media Norway Digital, a joint product development unit for Schibsted's subscription-based newspapers in Norway.
In 2011, the urgency of planning for a digital transition was weighing heavily on the top management in the media houses. This led to a flow of ambitious digital product plans.
With some 20 employees at the time, Media Norway Digital struggled to respond quickly enough. Many more developers were needed. But they were almost impossible to recruit in Norway.
A radical decision was made: We would have to look abroad for our next colleagues.
Several cities were considered. In the end, Krakow was chosen because of its proximity to Scandinavia and the many technical universities producing a steady flow of young software engineers.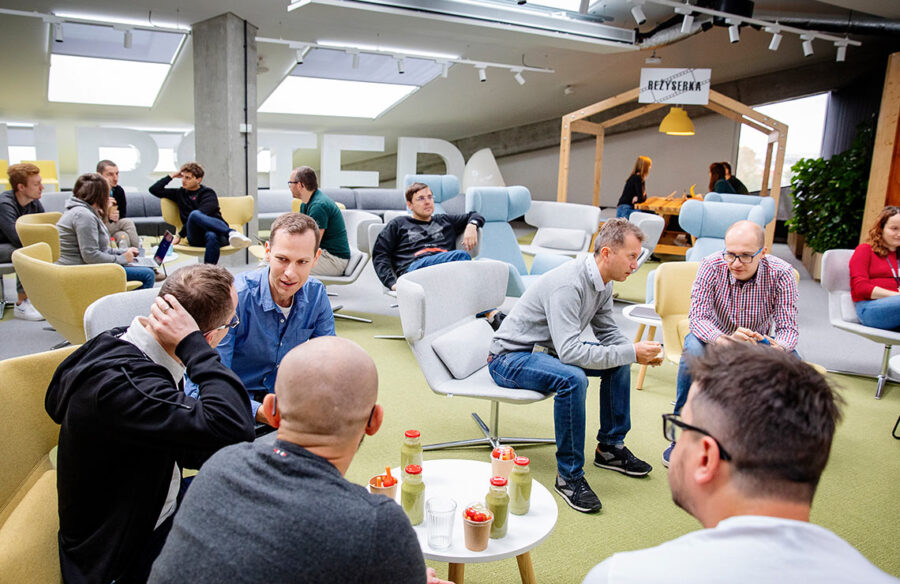 The new company was established at record speed in the autumn of 2011. Within a few months offices had been rented, furniture from Ikea assembled, and the first two teams recruited. Video conferencing equipment was shipped from Norway and the new colleagues met for the first time.
The even bigger nut to crack was how to develop mutual trust between the new Norwegian and Polish colleagues. Many were sceptical at first, especially since many other companies had failed in setting up this kind of distributed team structure.
Starting with the meeting in Andels Hotel, ground rules were set to establish the right culture:
We would always talk about being one team – across countries. Always say "us", never "they" and "we".
The standard of offices, laptops, video conferencing systems and other equipment would be at least as high in Krakow as in Oslo, if not higher.
The teams were encouraged to meet physically and often to get to know each other on a personal level, and to make sure that everyone had the same understanding of the problems to solve.
All teams had to meet every day on video. This rule was relaxed later, but in the beginning it was crucial to put in place a culture of frequent communication.
The first offices only had space for 30 people. But in only a few weeks, VG and Aftonbladet asked if they could also set up teams in Krakow. Already by May 2012, the company had completely revised its strategy. A new and bigger office space was leased. It would now be a tech hub welcoming all Schibsted brands.
But to join the brands had to promise to collaborate. There should be open and free knowledge sharing across the brand teams, and all code produced in Krakow could be freely reused by other Schibsted companies that also had teams in Poland.
The new offices soon looked like a United Nations of Schibsted, with brand logos filling up the walls: VG, Aftonbladet, Aftenposten, Stavanger Aftenblad, Bergens Tidende, Finn, Distribution Innovation and more.
Almost every month new brands joined, and within a year there were close to 100 employees.
Like a cool small start-up
"We had been told several thousand people worked for Schibsted. But the reality is that we felt like we all worked in a cool and small start-up. It was fast-paced, informal and everyone knew each other," Konrad reflects.
He was recruited as team leader for VG in Krakow in May 2012. VG had decided to give one of its most important projects to the Krakow team. The project was to build a new web-TV platform.
"I had worked for a Polish media company before. This was my chance to step up the game with an international media group," Konrad explains.
Konrad and his team embraced the VG culture immediately. And as with the other teams, they were eager to prove they could be trusted with the projects they had been given.
"I would say it was a healthy competition between the brands. In many ways we inherited the culture from the newspapers in Scandinavia, and we were all eager to demonstrate that our team was the most innovative," he says.
Konrad's team was also the first to develop a product that would be scaled and used by other media houses. Today all Schibsted's news brands use the streaming platform developed in Krakow.
"I am really proud of that. And it was exciting. We really had to push our limits to make it happen."
Informal atmosphere
Over time the new colleagues learned to work well together, despite cultural differences. Many Polish developers came from companies with a more hierarchical structure than in the laidback Scandinavian work culture. They were surprised about the informal atmosphere, and especially the friendly tone between managers and employees. On the other hand, Scandinavians were taken aback about the ambitious dedication and high competence level of their new colleagues.
In 2014, a second office was opened in Gdansk.
This site became a base for teams working with Schibsted's brands within ventures and financial services. Today more than 250 people work for Schibsted Tech Polska.
Konrad Pietrzkiewicz is now part of the management team. He is still responsible for Schibsted's streaming solutions, and his team is one of the most long-standing development teams in Schibsted.
He has stayed on for almost ten years for two reasons.
"First I strongly believe in video in media – and love taking part in developing the best solutions. But equally important: I am passionate about integrity in the news. In Schibsted I can combine these two."
Established in October 2011 as a development unit in Krakow, Poland working with Media Norway Digital.
In the spring of 2012 it was changed to a tech hub welcoming teams from all Schibsted brands.
Today Schibsted Tech Polska has around 250 employees in Krakow and Gdansk.
Currently has software engineering teams working for all business areas in Schibsted as well as the central Data & Tech unit.
John Einar Sandvand
Communications Manager for Product & Tech
Years in Schibsted: 28