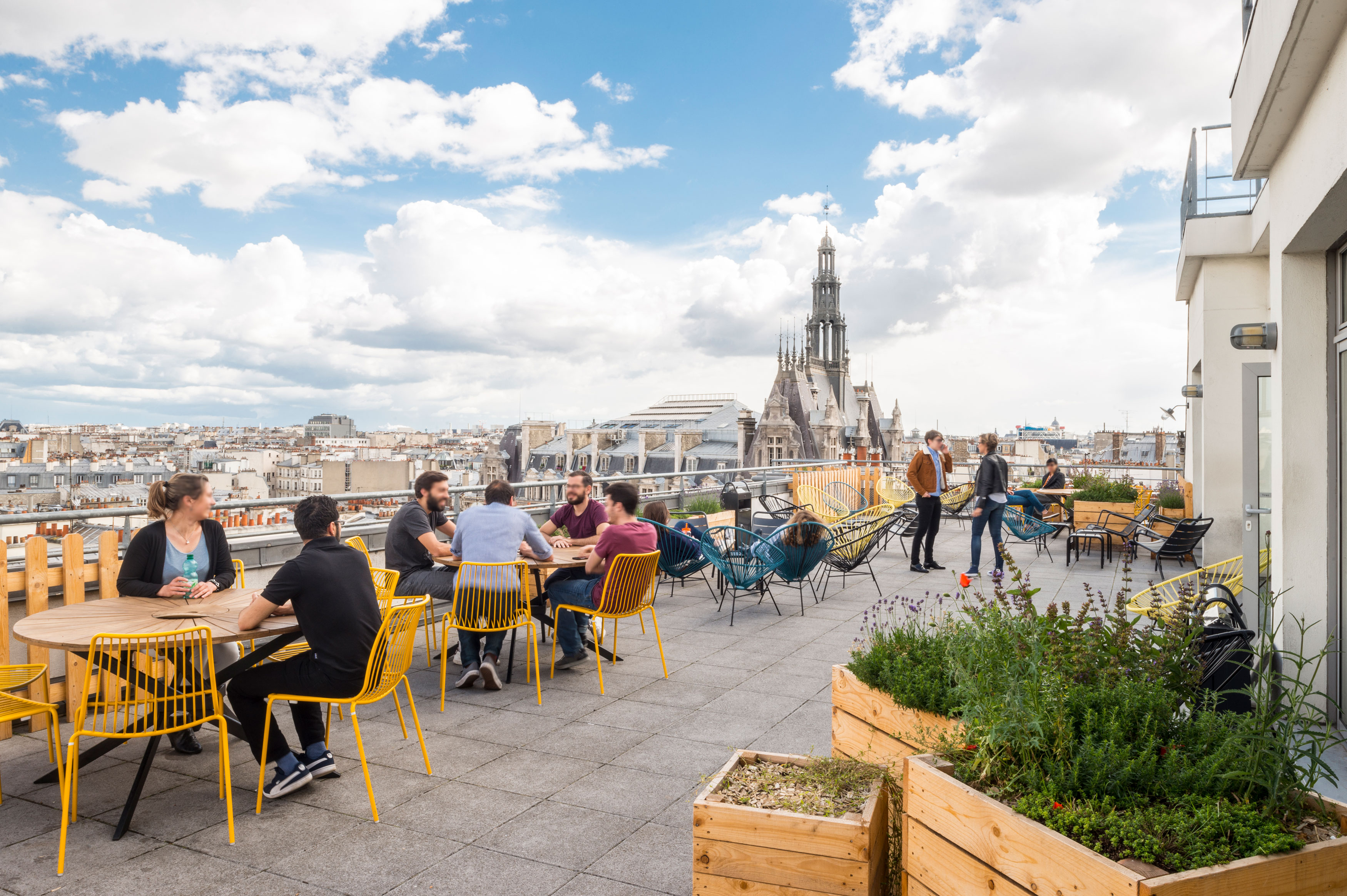 Set up in 2006, Leboncoin is a true online success. The marketplace has become a reflection of French society and a social phenomenon.
Leboncoin's stats are impressive: 27 million classifieds posted and 26 million monthly unique visitors, making it the fourth most visited website in France, competing directly for audience figures with the giants of Silicon Valley (Google, Facebook and Youtube). When the team behind Leboncoin set up shop in France, it comprised all of two people, Olivier Aizac, former director, and one developer. "I was the director of…myself," Olivier says ironically, remembering the infancy of a company which now counts more than 500 employees.
In order to recreate the Swedish website, Blocket, in the French style, they adopted a free listings model to stand out from the competition and aim for popular success by insisting on simplicity. "We didn't want any barriers to entry," Olivier explains and tells another story from the beginning: "Leboncoin was nearly called 'chez Georgette', after my grandmother, because I wanted to remind the team that we needed to come up with a website that even older people would be able to use."
Proximity and popular appeal, then. The aim was to design a site that would appeal to every French family, and this is still the main priority today. Listings snowballed because they were free, user figures grew very quickly, and the site listed products that couldn't be found elsewhere (ideally, local to the user) – the basis for long term success was in place. In 2008, Leboncoin.fr already had four million monthly unique visitors; in 2017, there were 26 million unique visitors in total, 37 percent of the French population. "It's one of the rare Internet success stories to have come from the grass roots, a site with mass appeal that has spread to all social strata," says to Antoine Jouteau, current CEO. A bottom-up revolution, as opposed to a trend imposed "by geeks, mostly ABC+ and North American" as Antoine puts it.
A social phenomenon
Leboncoin became a reflection of French society, and turned into a vast public marketplace, which the big dailies had no hesitation in calling a social phenomenon. This did not escape the notice of politicians. When the company celebrated its tenth year in business in 2016 and moved to new premises (a splendid art deco building in the heart of Paris), President François Hollande was the guest of honour.
With its enormous user base, the site holds up a mirror to French purchasing habits, in a way that sometimes gives rise to new solutions. For example, in the depths of the economic crisis, users came up with a jobs section. In 2014, the team noticed that 60,000 businesses were recruiting up to 200,000 people on an ongoing basis. Since then, a dedicated category has been created, and last year 800,000 people found a job through Leboncoin, a fact Antoine Jouteau considers to be very empowering.
"Leboncoin became a reflection of French society"
Users are Leboncoin's lifeblood and top priority; indeed, they are the cornerstone of the site's economic model. These days most of the revenue is generated by paid options, known as freemium content. A business plan which has proved its worth, since it has now been adopted by the site's other ­international versions. "Le bon coin means 'a great place' and it ­really is a great place for users," Antoine points out. He smiles as he recalls users complaining that they couldn't find a "hybrid" filter in the automobile category (one of the platform's success stories, with 7.9 million visitors per month, making it the top car sales site in France). The team reacted fast and the missing category was created within a fortnight. Vocal requests for in-app instant messaging and a way of paying for transactions on the website? The former was one of the new features for September 2017 (following seven months of work, no less), and the latter is in development for 2018.
Today, Leboncoin has become part and parcel of new consumption trends, where secondhand is a purchasing choice. According to a 2016 study, 89 percent of its users choose it in order to make more responsible purchasing decisions. For Oliver, this is clearly an essential part of its success: "We no longer live in a disposable society, people have more awareness of transactions involving other individuals, they have woken up to mindful consumption." As a knock-on effect, the secondhand trend has a positive impact on the environment (in terms of carbon dioxide savings), but also provides access to products that people can't necessarily afford to buy new, such as smartphones. A virtuous effect, according to Antoine, which also plays a part in the site's success.
All in all, Leboncoin has fulfilled its original ambition by becoming a meeting place like the village bistro after which it is named, where everyone stops by for their daily shot of caffeine.